COMMON CITIZEN - CANNABIS FOR HUMANITY
Abouttime, a Creative Agency, approached me to Creatively and Executively lead all content creation for a Michigan based Cannabis brand called COMMON CITIZEN. After getting to know the brand ethos and goals, as a company that claims Cannabis for Humanity, I pitched to create a documentary film that captures the community of Michigan whose relationship with Cannabis highlights the Past, Present, and Future of the industry.
The Film production was strategized to create a 25 minute short film + Product Spot + Brand Spot + Library of images, with a real piece of art and marketing tools to promote Common Citizen's identity and ethos.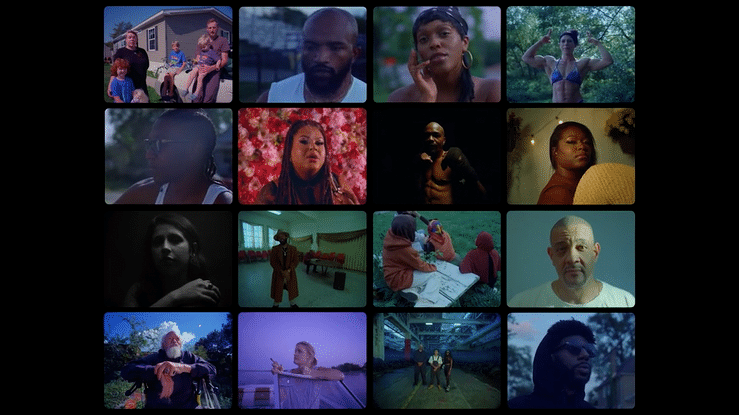 Working with documentary filmmakers EVEN/ODD Films we captured 15 Michiganders and how the plant intersects in each characters life, to not only create a visual language but a tapestry of what the word Humanity means. The short film premiered on NOWNESS on 4.20.2022

Proving the ethos even further, Abouttime also developed a value driven product - called Principle - a preroll joint that was a monetary commitment to a socially equitable model for the brand to stand on. Principle is a product that when purchased 100% of the profits will be redistributed back into the Michigan Community.

TO DATE $500,000 HAS BEEN REINVESTED
CREATIVE AGENCY ABOUTTIME

Founder
JAMES GRANT
Managing Director
STACEY KAWAHATA
Executive Producer
JESSICA LAW
Creative Director
JESSICA LAW
Public Relations
SEEMA DHILLON
FILM PRODUCTION EVEN/ODD FILMS
Director
MOHAMMAD GORGESTANI
Executive Producer
MALCOLM PULLINGER
Creative Director
OMID FATEMI
Head of Production
TAYLOR FELTNER
Line Producer
RODNEY BYERSON
Director of Photography
MICHAEL CAMBIO FERNANDEZ
Photographer
ALI LAPETINA
Editor - Film
ASHLEY RODHOLM
Editor - Brand
MATTHEW HOLLIS
Post Production Supervisor
ROCCO CAMPENELLI
MORE PROJECTS